Why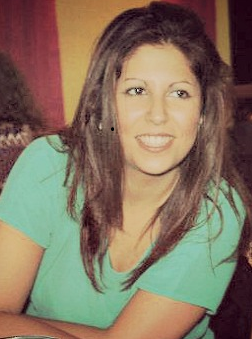 did you choose to come to Romania?
I wanted to get to know a different reality than the one I was used to, to live in a country with a different culture and historic background. Romania caught my eye because its full of history and landscapes that are yet to be discovered and it felt like the right adventure to take on.
How did you learn about the opportunities in Accenture in Romania?
When I was at university, I worked as part of the Global Talent in AIESEC and we developed a good partnership with AIESEC in Romania. All of the people who took part in the program that came to Romania gave amazing feedback, both on the country and the corporate experiences.
What do you like most about working in Accenture and living in Romania?
Accenture as the culture of excellence and achievement and you can feel it on your everyday operations. That is something that really motivates me and I feel like I am always been pushed to move forward.  Romania is full of wonders – for the last year that I have been here, I feel like every weekend I discover something new – be it a new coffee shop, a castle on the mountains or secluded Black Sea Beach, I haven't yet felt bored yet.
What would you tell a person that considers coming to a Global Talent Internship in Accenture in Romania?
Prepare yourself to be challenged – if you're that kind of person you likes to take on opportunities, this is a place where you can learn and grown every day.
~ Ines
Find more opportunities in Romania going for Global Talent and Global Entrepreneur.
http://aiesec.pl/wp-content/uploads/2017/03/Aiesec-white-blue700x100-300x43.png
0
0
aiesec
http://aiesec.pl/wp-content/uploads/2017/03/Aiesec-white-blue700x100-300x43.png
aiesec
2017-03-18 19:37:22
2017-03-18 19:38:11
Prepare yourself to be challenged - exchange in Romania with Accenture